Project URL: srtek.tv Project designer: SRTEK
Date of completion: 2019

Wizja Multimedia OB1 / Poland
One of our Mega DXP series double expanding semi trailers has been delivered to Wizja Multimedia in Poland. The OBVAN is 13.8 meters long, 4 meters high and 2.5 meters wide. When expanded its width reaches up to 4.7 meters.
The OBVAN has three seperate operational areas such as Audio Room, Video Production Room and Engineering Room.
It is designed to accomodate up to 24 camera chains in 4K with total operational positions reaching up to 25 people.
It has seperate AC systems for operational areas and equipment racks, providing correct temperature independently.
The hydraulics system has three levels of control, Automation, Powered Manual and full manual. This allows the expansion or stabilization systems to be functional even at unexpected situations such as malfunction or power shortage.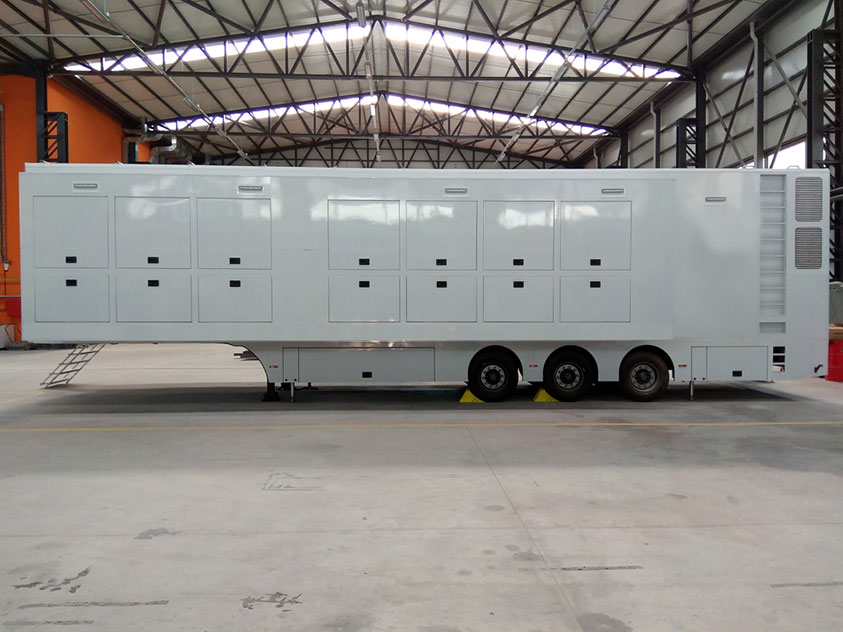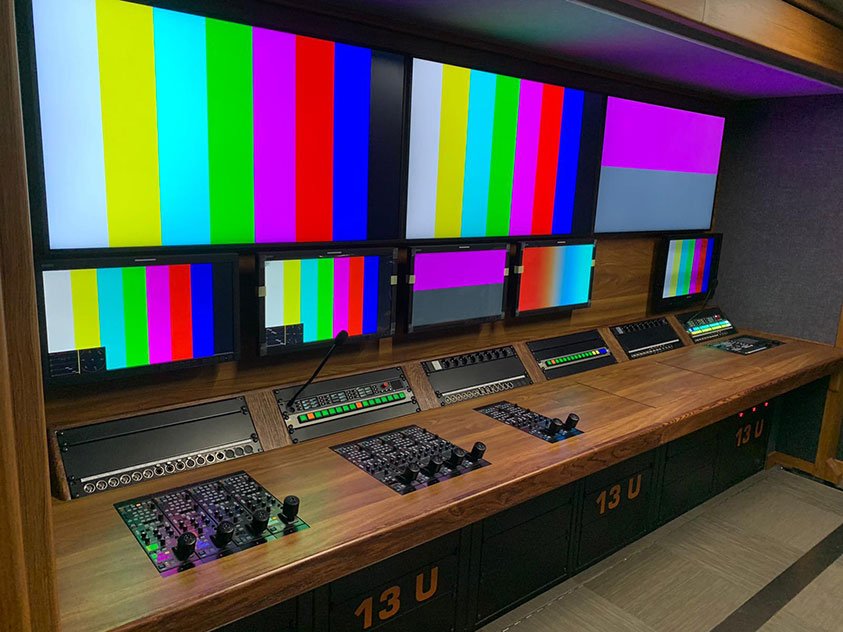 Share the
project